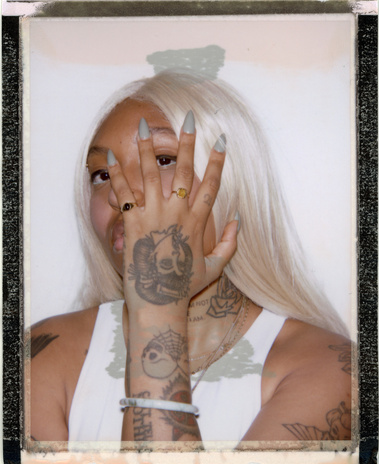 VONNY LORDE
Vonny Lorde (they/them/theirs) is a Toronto-based photographer and creative director. They originally had intentions to pursue a career in sports but after a car accident that affected their performance, they found an affinity for photography. Lorde is known for their energizing and emotive shots that stand at the intersection of music and youth culture captured through their self-published coffee table book FILMFORFUN, however it is through their portraiture that their photography takes on a more visceral meaning.
For Lorde, the objective is to highlight Black people's agency through their work. Inspired by their grandmother who immigrated to Canada from Jamaica, they aspire towards capturing their subjects and the complexities of their experiences. After reading We Wanted a Revolution: Black Radical Women 1965-85 by Catherine Morris, they were inspired to shoot through a Black gaze to give their subjects more license to architect their narratives and lives, through images, the way they want to.
Lorde's clients include Nike, Puma, McDonalds, VICE, Complex, Chanel, Nordstrom Canada, YouTube Canada, Swarovski, Sony Music, Universal Music, Warner Music, Globe and Mail and more.
They are available for portraiture, editorial, campaigns, documentary, BTS.
Written by ocean & moonlight studio.
For Toronto bookings and inquiries, please email contact@lastnamelorde.com